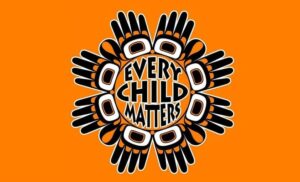 In light of the news regarding the graves of 215 Indigenous children found in Kamloops at the site of the former residential school, SAS will lower the Canadian flag to half-mast, and organize Cohort "Orange Shirt Days" on Wednesday, June 2 (L-Z) and Thursday, June 3 (A-K).
Students and staff are encouraged to show their support and wear Orange on these days.
We will come together as a school community during this difficult time and wear orange in support of all Residential School survivors, and in remembrance of those that did not survive.